Shop Local Campaign a Community Service Project
Reports from the retailers was very positive & much appreciated. The SCR were also very supportive and we featured in last Friday's edition.
In these difficult times any support we can give to our local retailers and trades people is paramount to sustaining a viable environment for employment of our young people and to help keep those already employed in work.
My thanks firstly and foremost to Bomaderry Printing for production of the flyers at NO COST, and to Pres. Jason and Kerry for laminating them for virus proofing; and assisting with distribution along with Phil, David, Ann, Arthur K, Richard, Mark, Nina and Geoff.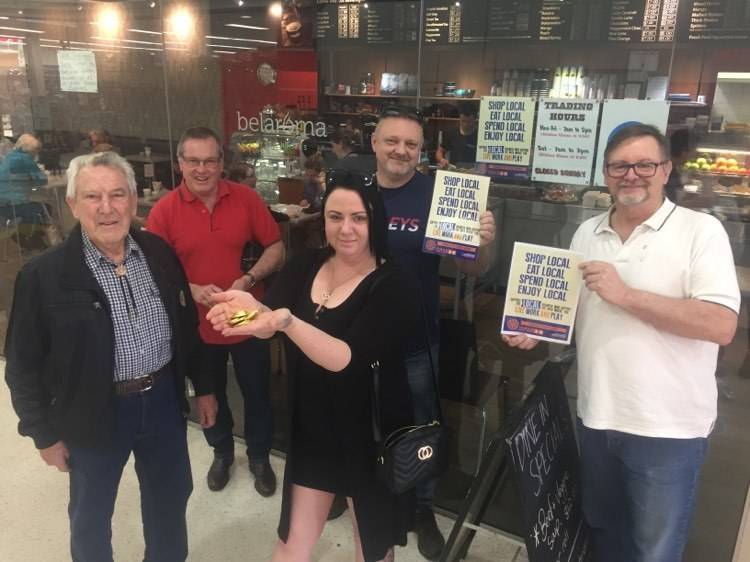 David in Sanctuary Point with Jim from Jimb's Mowers Arthur, Geoff, Kerry, Jase and Mark at work
Your efforts were great and augers well for a wonderful year in Rotary, be it a very disjointed one with all the restrictions in place. Perhaps an outside-get-together could be arranged so we can get to know each other better and appreciate the fellowship of Rotary.
One major triumph in the 'Shop Local' campaign that David was extremely grateful for, was getting a local cinema proprietor - Peter from Husky Movies - to put the poster on his "big screen".
Share this with your friends