Fun and Talent? Night 2021
1 - The first act was Peter Gell ably assisted by his former student Riley.The theme was Education now and Then ,and the audience could relate the the Then but the now was certainly different.
2 - Second up was the regular stand up comedian Phil Presgrave.We don't where Phil gets his jokes but he is always entertaining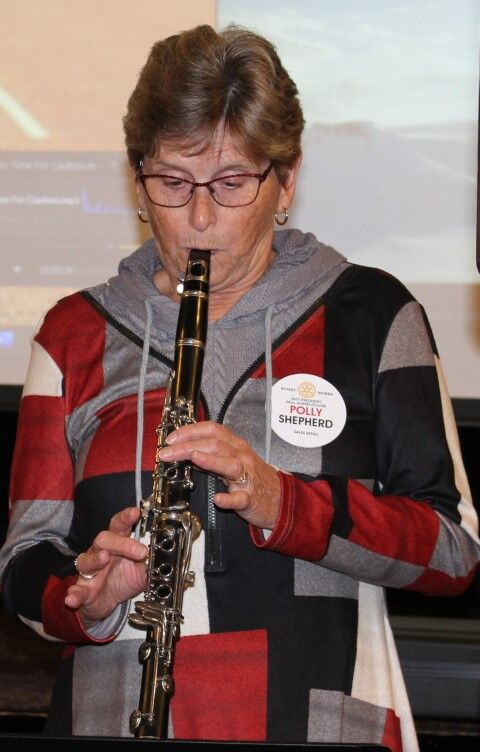 1 2 3 4
3 - Polly Shepherd showed her prowess with the clarinet and she had the audience from the very first note.
4 - Graeme Cord sang a Burl Ives song about "A Itty Bitty Tear Let Me Down", and it seemed like the audience could cry too. Peter Marczuk played guitar for Graeme.
5 - Andrew Bevan read out some Australian short war tales which went over very well.
6 - Jason Cox was in the mood for a classic poem / uplifting tale and then he remembered a couple of jokes,Jo and the crowd were impressed.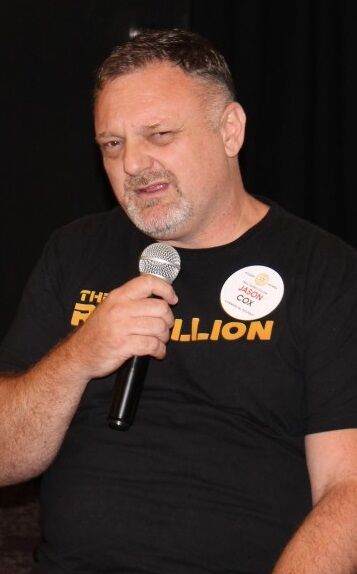 5 6 7 8
7 - "As Shickered As He Could Be" by the Burdett's was hilarious and showed talent but David has to learn the difference between another man's boots and a chamber pot! And the wig on Stephanie was much admired.
8 - Nina Digiglio gave a firecracker performance as a "Lady Gaga". She showed more energy and dance steps than anyone knew she had.
9 - Ann Sudmalis has a passion and it's writing poetry.Ann actually is putting together a book of her poems and the couple she read out on the night went over very well.
10 - Mark Wilson told of his mate Jason and then introduced Kerry's theory on "Raising a man child".
9 10 11 12
11 The final act was the Albury rocker; Peter Marczuk' and he was fantastic .Peter can really entertain and the 2 songs he sang and played guitar to were spot on.
12 - By request Sian Ludlow showed us her undoubted talent with a song that showcased why she is in such high demand.
A curtain call for of all the evenings entertainers.
Thanks to all who participated and to Mick Ludlow who set up the sound equipment kindly supplied by Stella Studioz.
Graeme Cord
Organiser and MC
Share this with your friends